Food Safety

Bobbin Transport complies wit
h the provisions of the NSW Food Act 2003 and refrigerated vans are licensed with the NSW Food Authority.
HACCP – AQIS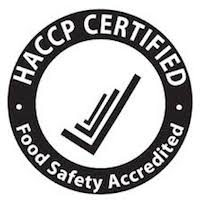 Bobbin Transport has been granted conditional approval to store Dairy
Commodity (chilled) by AQIS (Australian Quarantine & Inspection Service)
HACCP – DNV Business Assurance

Bobbin Transport complies with the requirements for a HACCP based Fo

od Safety System for the provision of warehousing and transporting dairy products.
Dangerous Goods
Our drivers are trained and licensed in the safe handling and transportation of dangerous freight.
Truck Safe


Bobbin Transport is accredited and complies with the safety and professionalism standards of the TruckSafe Program.
NHVR (National Heavy Vehicle Regulator)
Bobbin Transport is accredited by the NHVR system for basic fatigue management and mass management.